Reading time: aproximetly 2 minutes
Masterpress SA wins 2018 AWA Sleeve Label Awards.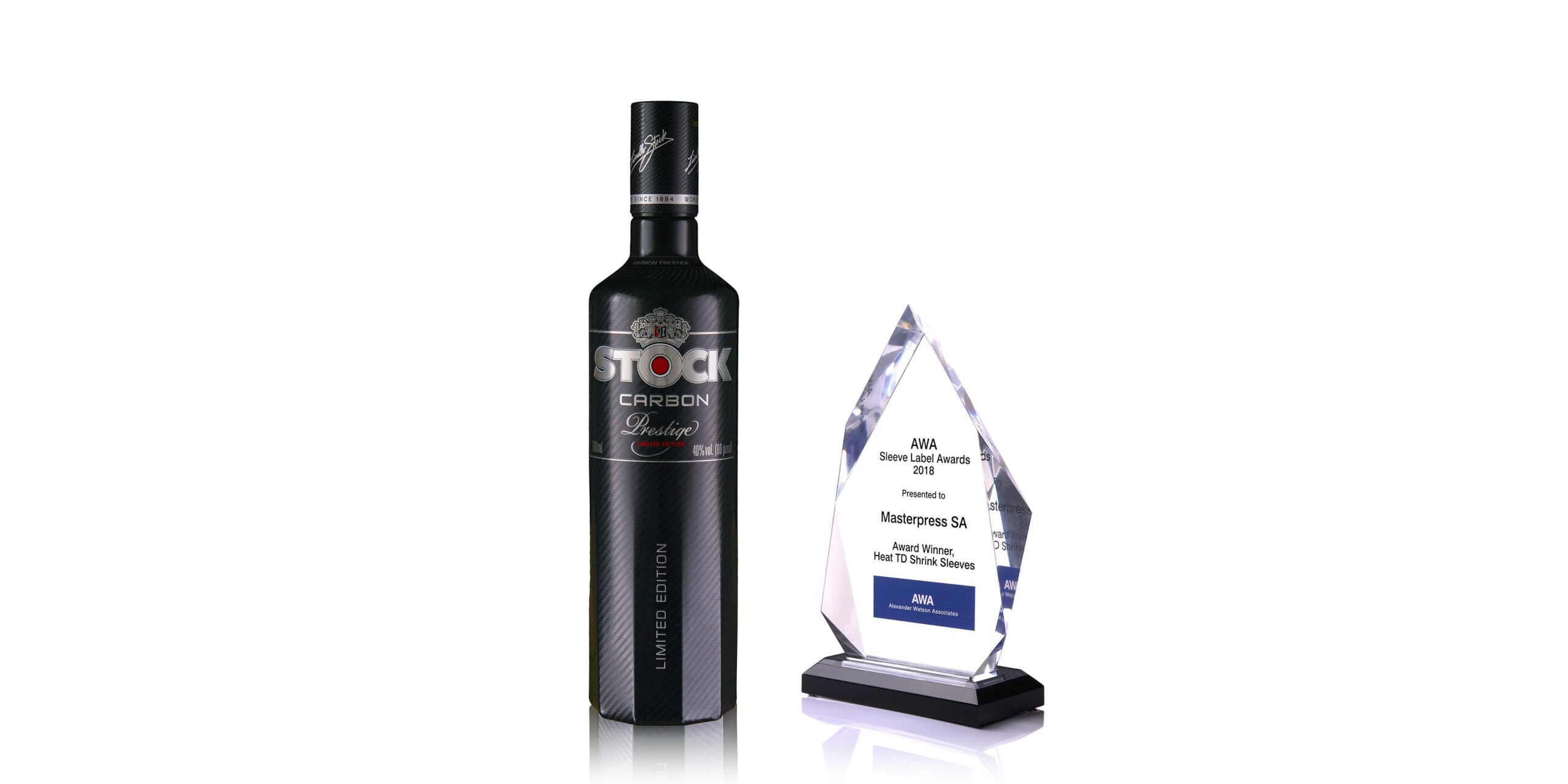 We are pleased to announce that the Stock Prestige Carbon Limited Edition label manufactured by Masterpress S.A. for Stock Polska, was awarded in the "Heat TD Shrink Sleeves" category of the 2018 AWA Sleeve Label Awards competition.
"We are extremely pleased and satisfied to have been awarded in such a prestigious international competition," commented Waldemar Zdrodowski, President of the Board of Directors of Masterpress S.A. "Being able to manufacture that unique label is not only proof of Masterpress's highest technological expertise in the industry, but above all, the result of excellent co-operation with our client at every stage of the project.
I would like to take this opportunity and thank Stock Polska for their trust," added Waldemar Zdrodowski.
The decoration of the Stock Prestige Carbon Limited Edition bottle has been inspired by the look and texture of carbon fiber, a material associated with light weight, durability and unique appearance. Black shades of carbon fiber weaves are often used as finish for luxurious products and Stock Polska wanted to add such a visual feature to the limited edition bottles of their flagship product.
The jury of the 2018 AWA Sleeve Label Awards, which included independent experts from the packaging industry, highly praised the Stock Prestige Carbon Limited Edition label, commenting on the "simple elegance of this presentation on the shelf, which is not only eye-catching, it also exudes the 'prestige' of this product," adding that it "has
a depth of design and technical execution that is among the best we have ever seen."
The competition's category winners have been presented with the awards at
a special ceremony during the AWA International Sleeve Label Conference and Exhibition held on April 19-20, 2018 in Atlanta, Georgia, USA. Since 2015, the competition has been organized and sponsored by AWA Alexander Watson Associates, an international market research, publishing and advisory company servicing the packaging industry.